Seite 2 von 3
All business forms defined in the Swiss Code of Obligations are available to domestic and foreign investors. Joint stock companies or corporations (SA in French, AG in German) and limited liability companies (Sàrl in French, GmbH in German) are the legal forms most commonly adopted by foreign investors. In both cases, the company's liability extends only to corporate assets.
The corporation has its own legal status; its obligations are guaranteed only by its corporate assets. Its share capital, determined in advance, is divided into shares. This type of company is suitable not only for large, but also for small and medium-sized businesses. It is the most common business status for holding and financial companies.

The limited liability company is a corporation of a personal nature formed by one or more persons or Commercial companies with capital determined in advance (share capital). Each partner acquires a stake in the share capital by contributing the maximum amount of the registered share capital. The name of the partners is entered in the Commercial Registry.
There are only a few differences between the two main legal forms of company in Switzerland. A limited liability company offers a solution with a relatively minimal capital investment and limited corporate liability; the joint stock company preserves the anonymity of silent partners and has simple procedures for share transfers. Companies planning an initial public offering (IPO) usually start directly with establishing a stock company. Note: the annual accounts have to be published if the company is listed on the stock exchange.
The third most popular type of company for foreign business establishments is a branch office.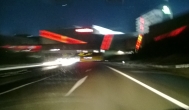 A branch is an alternative to the formation of a legally separate subsidiary. It is not officially classified as a Swiss company, which means that the foreign parent company bears the financial responsibility. However, since the branch Office is subject to Swiss law, it is treated as a Swiss Company for legal and tax matters.
In addition to corporations, limited liability companies and branches, the Swiss Code of Obligations lists the following forms of business:
General partnership is a partnership of two or more individuals in which the partners have unlimited liability, and are generally bound by the acts of the other partners.
Simple partnership is a contractual relationship between two or more persons (individuals or corporations), mainly for the realization of a particular project. This type of relationship has characteristics similar to a general partnership but, in particular, its name is not protected by law.
Joint venture is an increasingly common form of partnership. It is not anchored in law. It is suitable for a Joint activity with a Swiss partner and is often operated as a joint equity contribution to a newly formed entity (a supplier in a foreign country establishes a production or sales company with its Swiss distributor). For smaller Projects (for instance, a research project for a limited time) the joint venture can also be operated as a partnership.
Franchising as a contractual partnership concept is also becoming popular in Switzerland. There are now more than 120 active franchise operations in existence. As a highly developed, sophisticated but also liberal market, s decentralized structure offers good conditions for an initial operating activity in this form, or as permanent headquarters for developing franchises.
The form best suited to your project will depend on the structure of your company, your anticipated business development, your operations in Switzerland and your tax priorities.